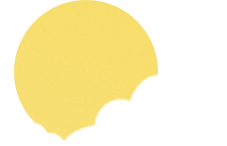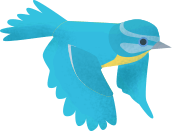 Phonics
We suggest that you do phonics every day for 20 minutes. The children need to spend time reading real and nonsense words. Click on the weekly tabs for activities.
Useful phonics websites:
See below for lists of letter sounds for each phase and a click for a list of tricky words. Also see the main learning page main learning page for additional resources for this area.
Useful phonics websites:
Phonics games
Phonics hunt
You will need:
· Paper
· Pen
· Timer
· Phonics sound mat/tricky words (see school website)
Have a selection of phonic sounds/tricky words written on pieces of paper. Place them in various locations around the room. Start the timer, the adult is to then call out a sound and the children need to find the matching sound and return it to the adult as quickly as possible. Repeat until all the sounds are found and see what the time was at the end. Repeat the game to beat the time previous set.
Phonics Snakes and ladders
You will need:
· Dice
· Counters/markers to move
· Board game (attached below)
Play this traditional game with a twist. Move thought the game by reading the sounds you pass/or land on. Make it tricky…if you can't say one of the sounds you have to stay were you are!
ICT phonics games - https://www.ictgames.com/
You can use ictgames.com (free) and click 'English games'
Forest Phonics – Click on the sound you wish to practice. A purple snail will arrive, when you click on it a selection of letter tiles will appear. Listen carefully and a word will be spoken. You need to drag the letter tile to spell the word.
Phonics finder – This is a word search. Click on the sounds you wish to look for and a word search will appear. To highlight a word, click the first letter of your word and then the last letter. Keep going until you have found all the words.
Phonics Bloom- https://www.phonicsbloom.com/
BE AWARE – while some of the games are free, some do require subscription. The ones suggested below are free but please take care when using the site!
Fishy Phonics – a picture will be shown in the sky and a selection of pictures will float past, when the picture that matches the word floats underneath the hook, click the picture to retrieve it. See how fact you can collect all the pictures.
Alien Escape – help the alien to return to his spaceship. You need to spell the words correctly by moving the letter tiles.