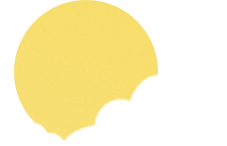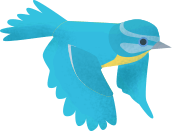 Emergency Closure Learning Information
Here is information on what you can expect from us here at Moorlands when your child's bubble closes, there are local and national restrictions in place or your child is self-isolating or school needs to close for a period of time. If you have any further questions, please email: office@moorlandsprimary.org.uk
You can find our full Remote Learning Policy here.
Click here for support and guidance for staying safe online.
The remote curriculum: what is taught to pupils at home during Lockdown and Bubble Closures:
Update: September 2021.
Children who are isolating due to Covid-19, will be provided with lessons and activities via our Seesaw platform. If you need any support accessing this, please contact school and we will support you.
Bubble Closure
This means your child's class has closed due to a positive case of Covid-19 within the class. In this case, you will need to check your child's school email for details of daily online learning. If you do not have a device, such as a laptop or tablet for your child to use during this time, please contact school as soon as possible. Further detail can be found in this article.
We will aim for learning to recommence as soon as we can. This is dependent on when the bubble closure takes place. We may use an isolation pack so immediate learning can commence when possible for same day closures via Seesaw (see below) and we aim for a full timetable to be prepared and sent out for the next day.
At Moorlands Primary School we are providing a planned and well-sequenced curriculum, which mirrors what children would have been learning within school. This will ensure knowledge and skills are built incrementally, with a good level of clarity about what is intended to be taught and practised in each subject so that pupils can progress through the school's curriculum. Learning is year group appropriate, and in line with National Curriculum requirements.
All work set is meaningful and ambitious and will cover a range of subjects. This will be similar for children working in school and we aim to provided 'mirrored' learning.
Accessing remote education
How will my child access any online remote education you are providing?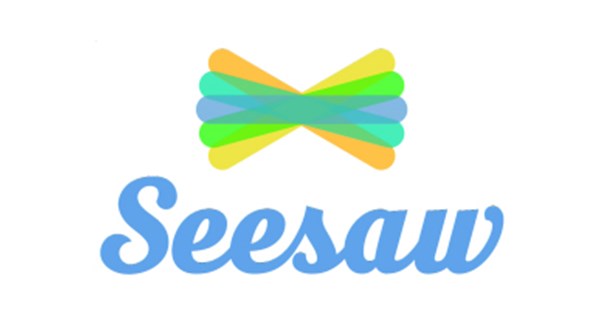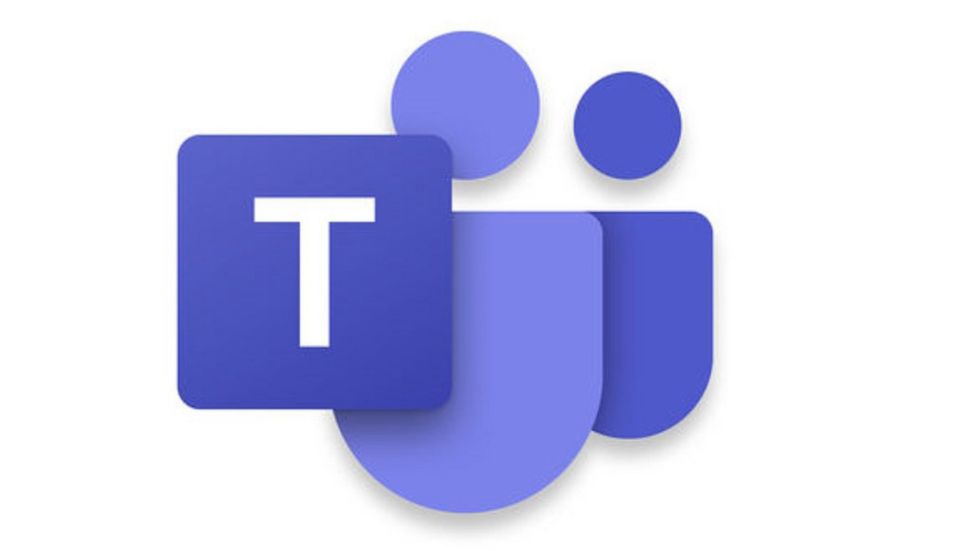 This is all provided through our online learning platform, Seesaw with live lessons solely through Microsoft Teams. Parents are able to message the class teacher via Seesaw or via the class email address. These have been signposted to parents and carers.
Check out our 'getting started' videos here:
How will my child be taught remotely?
Learning and resources are provided through Live sessions, pre-recorded sessions by Moorlands Primary School staff, online materials such as Oak National Academy and independent projects and tasks. This will differ amongst year groups to ensure age appropriateness.
Remote teaching and study time each day
How long can I expect work set by the school to take my child each day?
The remote education provided should be equivalent in length to the core teaching pupils would receive in school and will include both recorded or live direct teaching time, and time for pupils to complete tasks and assignments independently. The amount of remote education provided should be, as a minimum:
• Key Stage 1: 3 hours a day on average across the cohort, with less for younger children
• Key Stage 2: 4 hours a day
More information can be found:
Restricting attendance during the national lockdown: schools (publishing.service.gov.uk)
If my child does not have digital or online access at home, how will you support them to access remote education?
We recognise that some pupils may not have suitable online access at home. We take the following approaches to support those pupils to access remote education:
Learning experiences and the use of technology
We understand that many children and young people live in households with no or limited access to the internet or to the technology required to make use of online resources. Even in households with full Internet access, the number of suitable online capable devices may be insufficient at any one time to meet the demands of home-working adults and children attempting to access educational materials.
Where parents/carers identify potential difficulties in their children having access to laptops/tablets to access online learning, we ask that parents speak to their child's class teacher. The Government are supporting remote learning by offering laptop loans. To check if you are eligible, please contact your class teacher. Loan agreements will need to be read, agreed and signed.
Engagement and feedback
What are your expectations for my child's engagement and the support that we as parents and carers should provide at home?
We recognise that many children and others in their households will be experiencing significant stress and uncertainty at this time. Therefore, placing excessive burdens on pupils in terms of the amount of work they are expected to complete would be profoundly unhelpful. Remote learning expectations of children should also recognise that the demands on parents and other adult members of children's families at present may make it difficult for them to provide an environment conducive to extensive periods of home learning.
We have no expectation that parents will help their children complete every piece of work set. Whilst the school would advise 'routines' be set down for learning, it accepts that these will be different for each family, dependent upon whether parents are working from home, working out of the home, or the number of children and access to devices to learn.
We advise against working beyond the school day limits, school days are designed with natural breaks and these need to be built in. If parents feel they want to access other learning beyond the resources provided they are more than welcome to do so and the list of websites suggested are a useful source for this.
Where parents and children are particularly proud of their achievements at home then they can send copies of this work, photographs or videos through the learning platform or to the class email address.
Where possible, families will be given advance notice of Live sessions with 'invites' sent out via Microsoft Teams/Office 365 only using our school email addresses. Some sessions may take place 'ad hoc' to allow for immediate support and follow up sessions to ensure progress and challenge for groups of children. These will always be sent via Microsoft Teams.
Parents can also ask for advice with regards to any of the activities. The learning platform is only monitored during normal school hours and staff will not be responding out of these hours. The aim is for a response to be made within 24 hours.
How will you check whether my child is engaging with their work and how will I be informed if there are concerns?
At Moorlands Primary School, during the January 2021 Lockdown and when a Bubble closes, it is our aim, alongside Government guidance, to make daily contact with all families learning from home. This contact will be through a daily 'live' register through Teams which will be transferred onto our school register system. Contact is also acknowledged as accessing and submitting work via Seesaw, on a daily basis. This will be monitored and where a child is not accessing Teams or Seesaw at all, we will contact families to offer support. We will still expect to speak to the child and will arrange regular telephone check-ins. Where we are unable to contact families, we may need to alert our Attendance officer.
How will you assess my child's work and progress?
The core purposes of marking, feedback and planning are to provide feedback that is consistently of a high quality to ensure that pupils understand, in detail, how to improve their learning where appropriate. All work will be acknowledged, however to ensure a manageable workload for staff, some responses will be limited. Effective assessment should be systematic and embedded in teaching and learning to enable all pupils to make excellent progress. During live sessions and through Seesaw, time will be given for interactivity, questioning and reflective discussion. Feedback will be timely with individual year groups setting times for marking and feedback. Teachers in each year group plan the work provided and are in continuous communication with each other to offer each other support throughout the closure, much as they are when school is open.
Additional support for pupils with particular needs
How will you work with me to help my child who needs additional support from adults at home to access remote education?
We recognise that some pupils with special educational needs and disabilities (SEND), may not be able to access remote education without support from adults at home. We acknowledge the difficulties this may place on families, and we will work with parents and carers to support those pupils in the following ways:
Children who receive one to one support though an EHCP, will still have access to a member of staff (absence pending), support may be provided through telephone sessions, Live Team Sessions and differentiated resources, including printed resources.
Children who are supported through an ILP or MSP, will receive additional support and differentiated resources where needed from an allocated member of staff (where staffing allows). This may be one to one support via telephone sessions, one to one or small group live Teams sessions, differentiated resources, including printed resources.
Staff planning work will ensure needs are met through differentiated tasks and resources.
Remote education for self-isolating pupils
If my child is not in school because they are self-isolating, how will their remote education differ from the approaches described above?
If your child needs to self-isolate and their class remains in school, your class teacher will provide an Isolation Pack. This will be accessed via Seesaw. Your teacher will provide daily activities and will provide feedback on these activities via Seesaw. Activities will be linked to the current half terms learning. Check above for the Quick Start Guide to Seesaw.
Further support for remote learning:
We still recommend the websites below to compliment learning in times of isolation or class closure.
We recommend to continue listening to your child read for 20 minutes per day. Additional books have been sent home. However, you can also access free e-books linked to reading age and phonics, as well as top tips, games and activities here:
https://www.oxfordowl.co.uk/for-home/reading/
Or https://www.booktrust.org.uk/books-and-reading/bookfinder/ (added 19.4.20)
or https://www.lovereading4kids.co.uk/ (added 19.4.20)
https://connect.collins.co.uk/school/portal.aspx (added 24.4.20)
You can log in through the teacher portal with the following details:
username: parents@harpercollins.co.uk
password: Parents20!
We also recommend continuing to regularly access ttrockstars.com to consolidate timestables.
Click here for steps to support each other during self-isolation and check out our Well-Being Section for advice on self-care for adults and young people during this period with evidence based-resources as well as a Mental Health Emergency phone number. We have also up-dated the Anxiety (including support for adults) and Sleep sections.
With increased use of online devices here is a Family Agreement template and some accompanying online safety videos including Smartie the Penguin aimed at 3-7 year olds and Captain Kara aimed at Key Stage 2.
Here you will find a list of activities to suit any age:
Free access to Numbots extended to 23rd June. Log in: https://play.numbots.com/#/intro then children log in using their TT Rockstars username and password.

See below for further activities to stay active during Home Learning

Click here for a comprehensive list of free educational websites for you to access at home