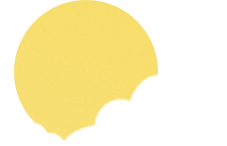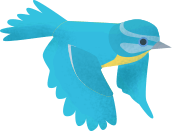 Adventurous activities week
Unfortunately, Year 6 were scheduled to go on residential this week, something we were all very much looking forward to! Whilst this week's learning is no comparative, below are a list of activities that incorporate some outdoor learning, survival skills and map work.
Some of the activities may depend on the facilities you have at home, but hopefully there is plenty for you to choose from. The year 6 team and Mrs Turner would love to see pictures and read all about your adventurous activities! Have a great week!
Knot tying - can you complete the knot a day challenge from Mrs Turner? Hint: Read the knot talk guidance sheet first for key terminology.
Design a campsite – Can you draw and label, write or make your ideal campsite? Don't forget to include all of the essential facilities! See Mrs Turner's mini fairy campsite for some inspiration
Campfire songs – Traditionally, songs are sung around the campfire. Can you write your own lyrics for a song to sing around a campfire? Perhaps you could teach your family the song and sing this at your next BBQ or campfire with some instruments if you have them.
Campfire/BBQ cooking – With adult supervision, could you follow the two recipes to make: dough bread on a stick or a cake in an orange and cook them on a campfire or BBQ? After, could you review your cooking and let us know how it tasted?
Spring cross word – Can you solve the clues to complete the crossword?
Bird comprehension - Can you complete the reading comprehension on garden birds? You can then use this information to help you identify the birds on your bird feeder (see below) and Big card bird watch top trumps (cards below)
Bird feeder – Using a yoghurt pot or a pine cone, can you make a bird feeder? (See bird feeder instructions) After, could you observe and identify which birds have been attracted to it? (See bird identification chart to help you)
Sundial - Using the instructions provided, can you make a sundial?
Digimaps for schools: Digimap is a website Moorlands have subscribed to. It is an award winning online mapping service using not just the UK Ordnance Survey maps but also maps of Europe and the whole world! To access you will need to:
Google Search: Digimap for schools (make sure you put the for schools part)
Username: HD33UH Password: swoffs9050
Then, using the website can you complete the 4 activities (see packs and worksheets for each below):
Map detectives - read each statement on the worksheet carefully. Use clues in the statements, such as place names, to help search for and locate that place to find out if the statement is true or not on Digimaps.
Extreme Great Britain - match a given list of answers to a list of incomplete 'extreme facts' statements on the activity worksheet.
Treasure Hunt - There are three 'Secret Treasure' missions to choose from. Each trail has a 'secret code' to find the start, in the form of a grid reference number. Once you have opened Digimap for Schools, enter the secret code (grid reference number) into the search box and search the map that appears for the place mentioned in clue 1. Following the clues should lead you to the treasure; click on the map where you think it is and copy down the grid reference number. Think carefully about which way north, south, east or west is on the map.
Scavenger Hunt – From the pack, pick a list of things to find then using Digimap, can you virtually find the items online? Alternatively, you could complete a scavenger hunt in reality by going into your garden and completing the scavenger hunt version 2 worksheet.
10.Geocaching – Could you incorporate geocaching – the world's largest treasure hunt whilst our exercising? Geocaching is a real-world, outdoor treasure hunting game using GPS-enabled devices. Participants navigate to a specific set of GPS coordinates and then attempt to find the geocache (container) hidden at that location. ... Enter the coordinates of the geocache into your GPS Device. https://www.geocaching.com/play